Thy Word is a Lamp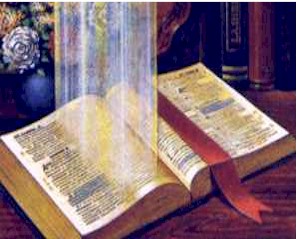 Interpreting The Bible
1.) All Scripture is necessary, and may be understood by diligent application and study.             2 Timothy 3:15-17.
  2.) Every word must have it's proper bearing on the subject presented in the Bible.             Matthew 5:17-18.
  3.) Scripture must be it's own expositor (explainer), since it is a rule of itself.  If I depend on a minister or teacher to explain it to me, and they should guess at it's meaning, or desire to have it so on account of their creed, or thought to be wise… then their guessing, desire, creed, or wisdom is my rule and not the Bible! Psalms 19:7-11; 119:97-105; Matthew 23:8-10;  1 Corinthians 2:12-16;  Ezekiel 34:18-19;  Luke 11:52;  Malachi 2:7-8.
 4.)  To understand doctrine, bring all the Scriptures together on the subject  you wish to know; then let every word have it's proper influence, and if you can form your theory without…
View original post 610 more words